INDOOR AUTO RACING 101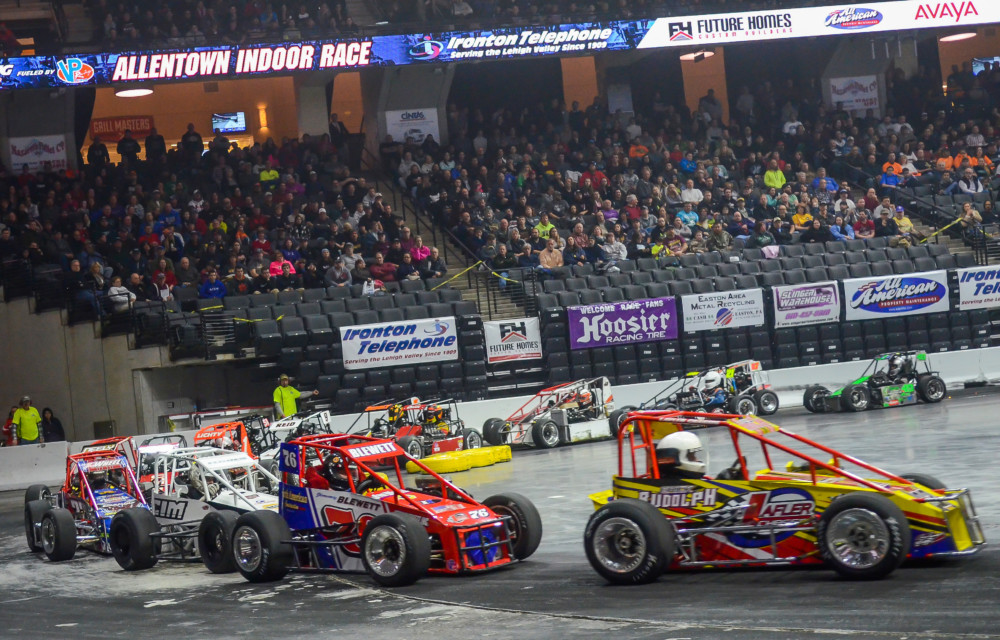 The Indoor Auto Racing Championship Fueled by VP Racing Fuels brings together the greatest racers in the region to compete in auto racing events indoors.  Events take place from December through February in arenas along the East Coast.  Whereas most races take place on specific race tracks, the Indoor Auto Racing Championship events take place on the cement floor of the arena.  Combining all of the exciting short track racing action – fierce competitors, high speeds, passing, bumps, crashes and flips – intensifies them and puts them in easy view of spectators, with the amenities of modern sports, concert, and event facilities.
THE CLASSES
There are three divisions of racing: the TQ Midgets, Slingshots, and Champ Karts.
Our premier TQ Midget Class.  The TQ Midget combines a specialty-built tubular racing frame with a 750cc lightning quick Motorcycle engine; fill that with 112 octane VP Racing Fuel and a total weight of 800 lbs. – including the driver – and you have a rocket ship on wheels.
The Slingshot and Champ Kart classes are populated primarily by younger racers and reach a top speed of 60 mph.  These competitors are not afraid to get aggressive when the checkered flag is flying providing for some ultra-exciting finishes.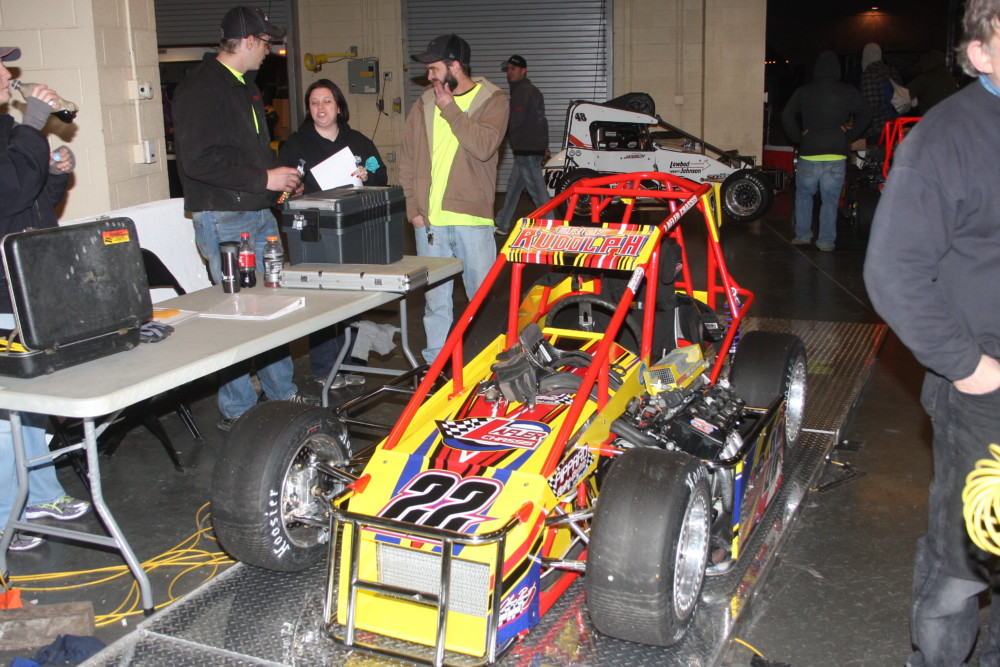 QUALIFYING
Each class has a Main Event at the night's end, those events only start twenty-four cars, so fields must be whittled down.  During qualifying sessions, each racer's laps are timed using electronic transponders, and the top competitors move on to the night program.  Once there, racers take part in Heat Race events.  Racers who qualify from the Heats go directly to the Main Event.  Racers who don't qualify get one last shot in the B-Main.  Racers who don't make it into the Main Event are finished for the night and will receive no points towards the Indoor Auto Racing Championship Series.
CAR NUMBERS
The best way to identify any racer is by his car number.  Car numbers are selected by the team/driver – if multiple drivers choose the same number, a letter may be added to the end of it.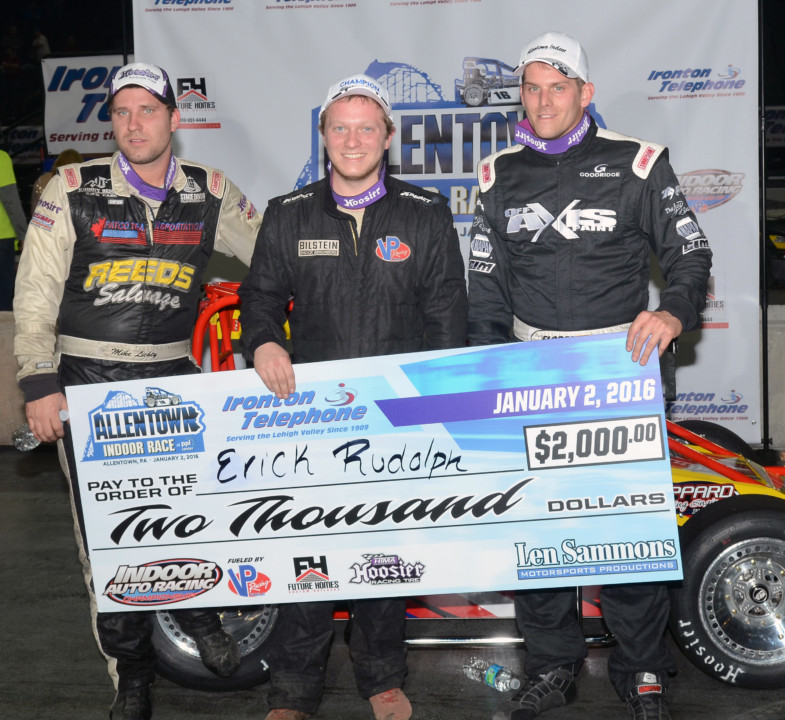 CHAMPIONS
Every round of the Indoor Auto Racing Championship is very important, because every Main Event pays points towards the series championship.  The higher you finish, the more points you earn.  Wins are obviously important since they award the most points, but consistency through the night is also important.  Points are awarded for Qualifying Time Trials and Heat Race events.  The driver that accumulates the most points throughout the three rounds is crowned the Indoor Auto Racing Series Champion