Andy Jankowiak Lands Top TQ Midget Ride For This Weekend In Trenton
admin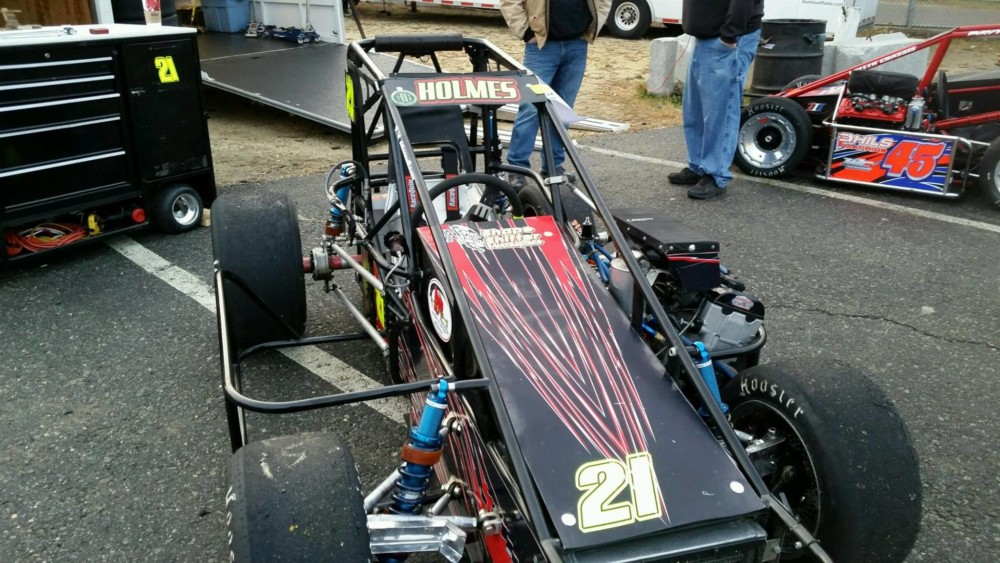 TRENTON, NJ – Andy Jankowiak of Buffalo, NY has obtained a TQ Midget ride for the Indoor Auto Racing fueled by VP season opener this weekend at the Sun National Bank Center in Trenton, NJ.
Jankowiak, the 2014 winner of the Battle of Trenton, is in the process of building his own TQ Midget for the series, but it won't be finished for the opener. On Monday, he landed the ride in the potent Ken Sebring owned No. 21 which Bobby Holmes drove last season.
Holmes, a police officer by trade, was recently hired by his hometown of Lockport, NY. Holmes is slated to be sworn into the job on Thursday and begin his first duty on Friday.
Sebring, who worked on the Rick Kluth Modified that Jankowiak drove this past season, didn't have to look far to find a replacement driver. After a phone call was placed, Jankowiak quick agreed and they'll be on track Friday in Trenton, the first of the two day program.
With Jankowiak in the field, it sets up an interesting rivalry between himself and his former ride, the Trey Hoddick No. 49 which will be driven this season by Ted Christopher of Plainville, Conn. The driver known simply as "TC" has abandoned his own No. 13 this year to drive for Hoddick despite winning a series high 8 times in his own design chassis in which he partnered with long-time friend Donny Preece.
While Sebring's deal with Jankowiak is just for Trenton, it's unlikely that Holmes will also be able to get a free weekend from his new job when Round Two and Three of the series is held at Allentown, Pa.'s PPL Center over New Year's eve weekend. Should Holmes not be able to get off work and Jankowiak's new design car not yet be completed it's likely Sebring again would look to Jankowiak to fill the seat.
Friday night race program in Trenton, which begins at 7:30 PM with 50-60 TQ Midgets split into three 20-lap Qualifier races. A complete program of heat races and feature events for the Champ Karts is also on the schedule.
On Saturday the "Battle Of Trenton" 40 lap feature event will be held after a series of qualifying events for the TQ Midgets. The always popular and wild Slingshots will also be part of this program sponsored by NAPA Auto Parts, Oliver Communications in Bordentown, N.J. and Pete & Elda's Bar in Neptune City. N.J.
Tickets for Saturday's races are available starting at $22 for adults and $7 for children. Fan Fest will be held inside the speedway one hour prior to the 7 PM starting time. The entire field of race cars competing on Saturday will be on display during Fan Fest and drivers will be available for free autographs and photos by their cars.
Fans can avoid on-line ticketing fees by stopping by the Sun Center box office.
For more information on the Indoor Auto Racing Championship Series visit www.indoorautoracing.com.