BOB HILBERT SPORTSWEAR CHALLENGE OFFERS BIG MONEY OPPORTUNITY FOR INDOOR RACERS STARTING DEC. 9-10 WITH TRENTON INDOOR RACING EVENTS
admin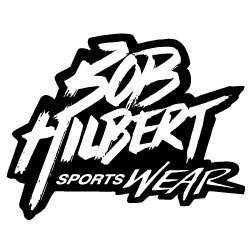 TRENTON, NJ December 2, 2016 . . . With the start of the Indoor Auto Racing Season just a week away at Trenton's Sun National Bank Center, the pressure just got turned up on all Three Quarter (TQ) Midget racers entered.
Bob Hilbert Sportswear of Boyertown, Pa. is sponsoring a unique $10,000 challenge. If one driver can win all four rounds of the Indoor Auto Racing Series Fueled by VP he'll pocket a $10,000 check from the official sportswear supplier of the series.
To earn Bob's Bonus, a TQ Midget car driver will have to be perfect! The driver will have to win Saturday's Battle of Trenton A-Main on Saturday, December 10th. The driver will then have to win back-to-back nights in Allentown, Pa.'s PPL Center on Friday and Saturday, December 30th and 31st. To make the sweep complete, the driver will have to win the NAPA Auto Parts Gambler's Classic inside Atlantic City's Boardwalk Hall on Saturday night, January 28th.
With over 50 TQ Midget race cars entered for each event, the task isn't easy but it can be done. During the 2015-2016 Indoor Racing Series, Erick Rudolph won two of three events falling one race short of claiming the $10,000 bonus then sponsored by Vahlco Wheels.
As a consolation prize, if one driver wins three of the four races that driver will receive a contingency sponsorship from Bob Hilbert Sportswear.
Rudolph, the defending Series champion, is coming to Trenton after an unbelievable outdoor season that saw him win 22 dirt Modified events. Ted Christopher, whose eight Indoor Series victories leads all other drivers, is another top candidate to collect Bob Hilbert's $10,000 challenge. The former NASCAR Modified Series champion from Plainville, CT enters the Trenton event driving for Trey Hoddick's winning team for the first time.
Other candidates include 2016 Atlantic City winner Anthony Sesely, now driving for Lou Cicconi, Jimmy Blewett, Ryan Flores and over 50 others.
Bob Hilbert Sportswear, founded in 1972, provides the finest in quality screen printing, embroidery, promotional products and more. Equipped with in-house artists and customer service specialists, Bob Hilbert Sportswear has served businesses, schools, colleges, fire/rescue, organizations, events and reunions, along with the motorsports and performance industry, for more than 40 years.
Bob Hilbert Sportswear is located in Boyertown, PA. Look for their display at all three of this year's locations. To learn more about Bob Hilbert Sportswear, visit www.bobhilbert.com, call 610.367.6186, e-mail info@bobhilbert.com, like "Bob Hilbert Sportswear" on Facebook or follow @BobHilbertSW on Twitter.
The TQ Midgets will headline both Friday's opening night and Saturday's "Battle Of Trenton" feature event finale. The Friday night race program, which begins at 7:30 PM, consists of 60 TQ Midgets split into three 20-lap Qualifier races. A complete program of heat races and feature event for the Champ Karts is also on the schedule.
As a special preview of the 2016-2017 Indoor Racing Series, general admission tickets for Friday's Battle Of Trenton opening night have been priced at just $10 for adults and $7 for children.
On Saturday the "Battle Of Trenton" 40 lap feature event will be held after a series of qualifying events for the TQ Midgets. The always popular and wild Slingshots will also be part of this program sponsored by NAPA Auto Parts, Oliver Communications in Bordentown, N.J. and Pete & Elda's Bar in Neptune City. N.J. Race time is 7 PM.
Attendees can get a close up look at a TQ Midgets at Fan Zone located on the concourse. Top drivers and Ms. Motorsports 2016 Arynne Moody will be making an appearance at Fan Zone offering autographs and photos free of charge.
Trenton Indoor Race tickets are available online at www.sunnationalbankcenter.com or by phone at 1-800-298-4200. Fans can avoid on-line ticketing fees by stopping by the Sun Center box office daily from 9 to 5 and on race days.
More information is available at www.indoorAutoRacing.com or by phoning 609-888-3618.